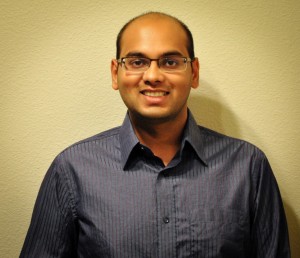 Welcome to my online home !
I am a software engineer in AMD Research. Presently, I work on the Performance Optimization of Scientific and Irregular applicATIONs (POSITION) on novel AMD accelerators. Application area that I am most interested in is molecular dynamics and modeling. I also enjoy working with complex data-structures like b-trees, etc, which are not very amenable to GPGPUs, at least yet.
Prior to AMD, I graduated with a Masters in Computer Science from Virginia Tech. My advisor was Dr. Wu-chun Feng in the SyNeRGY lab. At VT, I was adjudicated the Outstanding Masters Student by the Dept. of Computer Science for my work on architecture-aware optimization strategies on various heterogeneous computing systems.
Besides work, the two things I enjoy the most are traveling and photography. I feel that these two hobbies go hand-in-hand exceptionally well. My interest in photography leads me to travel to a lot of new places while my interest in traveling entitles me to shoot more and more. If I would not have been an engineer, I would surely be a travel photographer. You can view some of my pictures here.